AMS Event Management Services approaches your space design strategically and creatively bringing your event ideas into virtual reality.
Organizations require professional, seamless virtual environments to communicate and collaborate across time zones. AMS Event Services leverages our expertise to create virtual environments that maximize stakeholder participation and create unique experiences for attendees.
In the last year, organizations faced real-world challenges in lost revenue without face to face sponsorship opportunities. We addressed that challenge by creating new virtual sponsorship opportunities that enable sponsors and organizations to maximize revenue in a new way.
Virtual Gather Events 
Using the Gather platform, our team of Gather experts will design and develop a fully customized space based on your aesthetic and specifications. Design fees are very affordable, starting at $2,500 USD.
Our full suite Gather design services includes:
Design – Meeting space concepts will be designed to facilitate each element of the meeting. We offer fully customized space and standard space templates.
Customization – Decor, sponsorship, room and directional signage and embedded advanced technology features
Integration – Video conference platform integration (Zoom, WebEx, Team, Google Meet)
Management – Real time trouble ticket assistance, Lobby space assistance, content and speaker management, video editing and production
Extras features and special events – Custom Guidelines, video instruction for attendees, Scavenger Hunt deployment
Coming soon: Gather via Mobile App
The scenarios are endless. If you've thought of it, we can design it!
Here are just a few of the Gather spaces we've designed –
---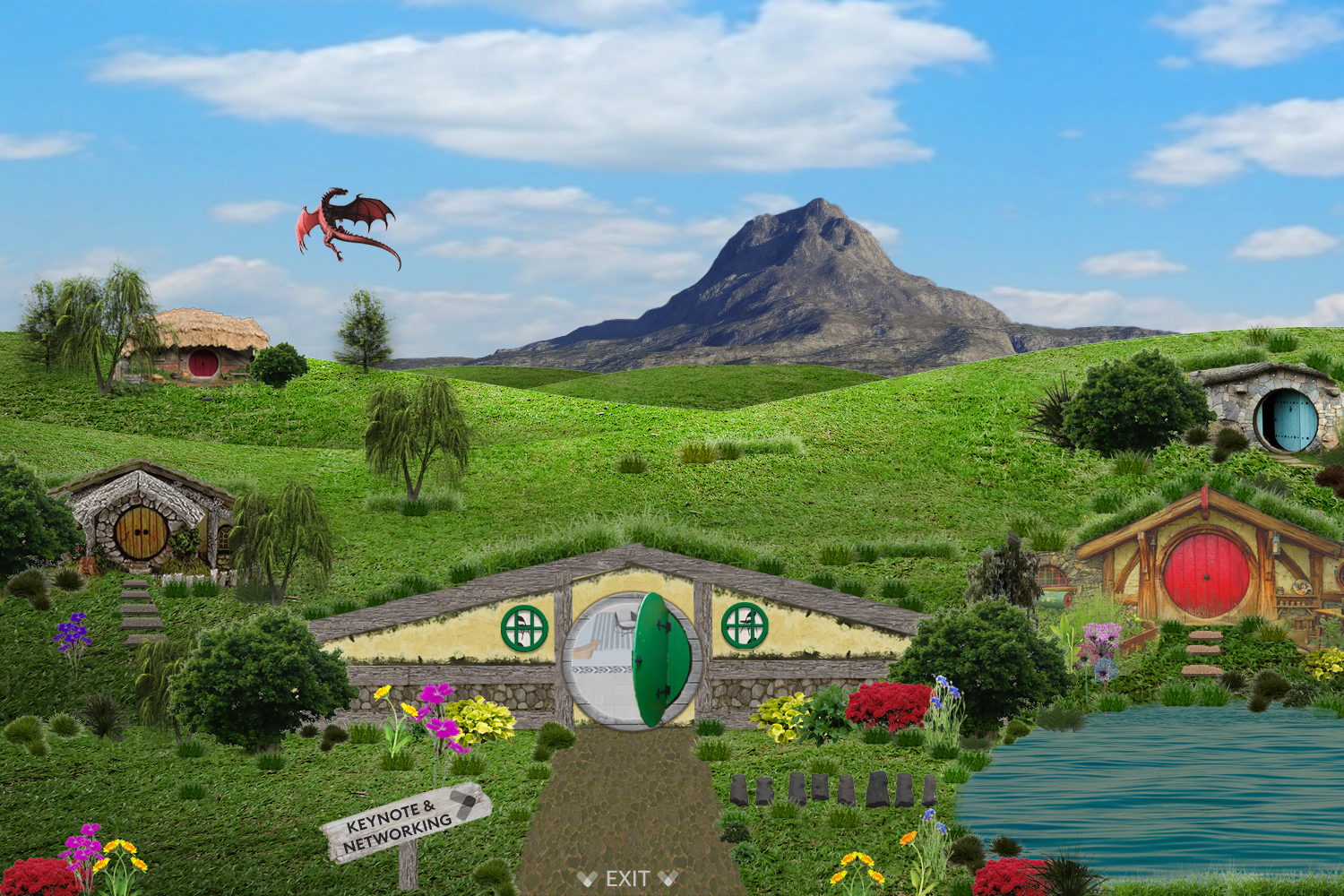 Visit our demo space for a self-guided tour of our AMS office and other virtual venues.
Contact us for more information on how we can integrate Gather into your next virtual event.